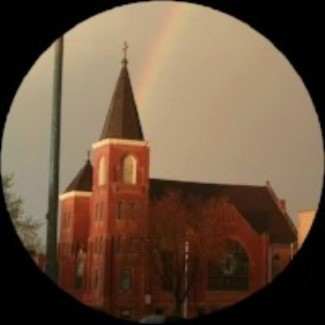 Missions and Ministry
Christ calls us to live and tell His Gospel of amazing grace in order to transform human beings and to heal and change society. Our church must always keep this in mind. We are called to be here for those who are here and those who are not here. The Gospel of Jesus Christ calls us to serve and care for each other in the world.
The question is how are we called by God to make that happen? First Lutheran is seeking to answer that question by looking at where we have been, asking ourselves where we are now, and seeking God's guidance to discern what areas of ministry we are being called to as people of God. This is a very exciting time in our history. We would be delighted to have you join us in this extraordinary Christian space, and help make First Lutheran one more tool for God to use in making His plan unfold. God's Plan, Our Hands!
Missions
Support for missions and outreach at First Lutheran are local, regional, and global! It is expressed in dollars as well as the time, talents and prayers of the Church family. About 12% of the total First Lutheran budget dollars goes to mission and outreach.
Local - People from First participate in a number of hands on missions including: Serving the homeless, assisting at the annual community Thanksgiving dinner, supporting Love Inc., the "507", and other local charities.
Regional - Serving meals to the homeless in Sioux Falls and contributing to the Evangelical Lutheran Church Synod Offices in Southwest Minnesota are just a couple of ways First Lutheran serves regionally. These contributions are used to support countless regional ministries, both in dollars and in time and talents.
Global - First Lutheran Church supports missionairies in Costa Rica and China. We also support youth and families in Honduras and Africa. Our contributions help to provide basic necessities to the poor and materials to assist in the proclamation of the Gospel.
Ministries
Here at First Lutheran, we provide ministries in many areas. Whatever your talent is, we have a ministry that would love to have your participation. Here are just a few: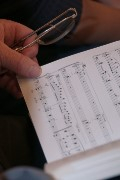 Music: Choir meets Wednesday evenings throughout Sept. - May.
"Sisters in Spirit" Bible Study: Meets the 2nd and 4th Tuesday of each month at 8:00
Coffee Time Study for Women: Meets Thursday mornings from 9-10:30 am.
Prayer Group: Meets first Monday of the month from 10-11 am.
Seasoned Citizens: Meets 4th Thursday of the month. Times and places change each month.
Circles: Meet the 3rd Thursday of the month. Contact the office for more details.
Denim Quilters: Meet at various times and dates. Contact the office for more details.
Youth Activities: We have lots of activities for all ages of youth. Check out the youth pages for details.